Social media management for small businesses in Borehamwood
Nowadays, marketing is more than placing an ad in the local paper or in the Yellow Pages.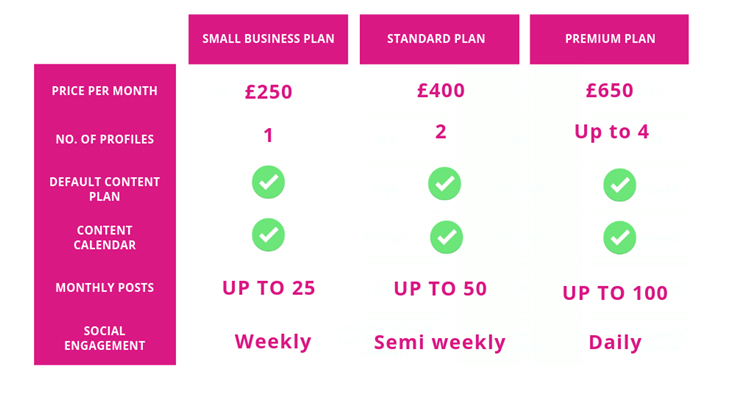 Prospective customers go to the Internet first to do their research and if you are not on the right social media platforms, then you will lose people to your competitors.
Social media marketing is about engaging with your current customers and attracting new ones by creating interesting posts and offers, and entering into a conversation with them.
You need a marketing strategy to engage with you customers on…
Twitter
Facebook
LinkedIn
Instagram
Of course, knowing which of these social media platforms are right for your business, will form part of a comprehensive marketing audit, alongside setting up your social profiles, creating content calendars and devising cost effective advertising strategies on these platforms.
Social media engagement
Once your company has established itself with a social media presence, you'll need to commit to making regular postings. Nothing looks worse than a Facebook page that hasn't been touched since 2016, or a Twitter profile with ancient postings, no followers and nothing interesting to say. Key Performance Indicators (KPIs) need to take into account engagement. A vibrant, engaging social media presence leads to a strong brand reputation, which has a direct impact upon revenue and ROI.
Next steps
If you want to know more about getting your business on social media platforms and setting up advertising campaigns, get in touch with KNR Marketing Solutions now!